Home / Artists / After 2-Year Hiatus, Bri Babineaux Returns With Fresh Flava on "I Will Wait"
One of the most distinctive voices on the urban music landscape is back with a new focus. Kanye West sampled Bri Babineaux's urgent vocals on "Lord, I Need You" from his 2021 Donda set. Before that, megastars such as Rihanna and Drake praised the raw, acapella gospel songs that she once sang from a Louisiana sofa to the delight of millions of online viewers. Since her 2015 commercial debut, she's racked up 100 million digital streams for praise anthems "Make Me Over" and "He's My Rock." The latter topped Billboard's Gospel Airplay chart in 2021. After a two-year recording hiatus, Babineaux has re-emerged with "I Will Wait," a slick urban inspirational cut that aims to position her alongside R&B divas with a spiritual side such as H.E.R. and Queen Naija.
"I think one of things that excites me most about this song is that it's different from anything I've ever done," Babineaux confesses. "I'm stepping out of the worship box and into a more R&B/Urban pocket. I honesty wanted to show my supporters a different side of me and to also show them I can literally sing anything." The track is punctuated by acoustic piano, warm bass tones, and pounding drum pattern.  Babineaux's raspy alto floats over the melody like clouds in the sky, elevating this track as the most marketable song in her seven-year recording catalogue yet.
Babineaux called upon super-songwriter Makeba Riddick-Woods who co-wrote platinum hits such as "Rude Boy" for Rihanna and "Déjà vu" for Beyoncé. "My goal in writing songs on the gospel side has always been to broaden the audience and reach a demographic outside of  traditional gospel," Riddick-Woods says. "I've found that my writing style reaches people that don't traditionally listen to faith-based music. Getting the good news of God into the hearts of people from all walks of life is the biggest goal. Since `I Will Wait' leans more urban/ inspirational, I believe this song is going to expand Bri's audience."
The track was done by the Produced by the Starters Music Co. production duo of David "Ali" Parrilla and Kayton Bassier. It was recorded remotely at the height of the COVID pandemic. "We had virtual meetings and sessions, and every meeting was amazingly productive," they said. "Bri knows exactly what she wants, and it was an honor to create with her…We imagined being in an old church banquet hall that had a vintage upright piano as our inspiration… It embodied that spirit of soulful hand clapping, feet stomping and voices singing to the heavens. After coming up with the concept, the music evolved effortlessly. We sent Makeba the music and she immediately was inspired to pen the lyrics. When we first heard the reference recording, we knew that this would be a special song that gives hope to those who need to remember that in Psalms 27:14 that if we wait on the Lord and be of good courage, He will strengthen our hearts."  Babineaux agrees. "`I Will Wait' means a lot to me from the musical style to the lyrics," she adds.  "I've been waiting on God over the last year. I've faced some mean challenges and adversities. However, I know that when I wait on God, I will be victorious in the end."
Original article posted on uGospel.com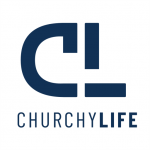 Churchy Life is a digital media platform, that celebrates being a Christian, living a Christian life, and everything that comes along with it. The fun, the music, the fellowship, the stories - Churchy Life is bringing it all to the forefront in exciting new ways.