Yolanda Marant is an indie gospel singer / songwriter and praise & worship leader in Charlotte, NC. She also doubles as an entrepreneur and professional graphic designer. We talk about her churchy life and upbringing in Denver, CO, and she shares a story about an unexpected communion surprise, and why sitting next to friends at church can get you in trouble.
Connect with Yolanda Marant
This episode is sponsored by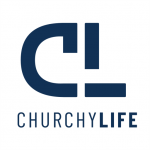 Churchy Life is a digital media platform, that celebrates being a Christian, living a Christian life, and everything that comes along with it. The fun, the music, the fellowship, the stories - Churchy Life is bringing it all to the forefront in exciting new ways.