Home / Artists / BET Awards 2022-RCAI celebrates Kirk Franklin, Maverick City Music's group performance and Franklin's award!
RCA Inspiration celebrated the BET Awards 2022 show, with a night of powerful music and words of inspiration, as Kirk Franklin (Fo Yo Soul/RCA) took the stage performing with Maverick City Music, and garnered a win this year. The sixteen-time GRAMMY®-winning artist/songwriter/producer and GRAMMY®-winning group Maverick City Music teamed up for a vibrant live performance of their single "Kingdom" and Franklin's beloved hit "Melodies from Heaven." Their new single "Kingdom," is featured from the newly-released Maverick City Music x Kirk Franklin album Kingdom Book One (Tribl Records/Fo Yo Soul/RCA Inspiration), which also includes their new recording of "Melodies from Heaven."
Separately, Kirk Franklin took the stage again, as the previous five-time BET Award winner was honored with his sixth career win. Winning the Dr. Bobby Jones Best Gospel/Inspirational Award, Franklin won this year as a co-performer with Lil Baby, for their collaboration on the Lil Baby x Kirk Franklin track "We Win." The #1 hit song was released in May 2021, featured from the Space Jam: A New Legacy Official Soundtrack, which was released by Republic Records and Warner Bros. Pictures. Franklin also delivered an inspiring moment during his acceptance speech, inviting Maverick City Music on stage and passing the baton to celebrate them as the next generation. The BET Awards 2022 show was held in Los Angeles on Sunday June 26th and hosted by Taraji P. Henson. Maverick City Music x Kirk Franklin are continuing to perform live across the country this summer on their Kingdom Tour.
Check out the BET Awards performance with Kirk Franklin and Maverick City Music:
Check out Kirk Franklin's BET Awards acceptance speech:
Original article posted on uGospel.com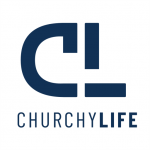 Churchy Life is a digital media platform, that celebrates being a Christian, living a Christian life, and everything that comes along with it. The fun, the music, the fellowship, the stories - Churchy Life is bringing it all to the forefront in exciting new ways.