Home / Events / CeCe Winans Invites You To Join Her In Nashville Mother's Day Weekend… May 12 &13!
Multiple award-winning gospel singer and minister, CeCe Winans, is set to host and speak at the GENERATIONS LIVE! 2023 women's conference in Nashville, TN
May 12th and 13th, sponsored by Compassion International and CVS. The conference now in its second year, is quickly becoming a premier event for women across the country seeking to connect, grow spiritually and be inspired.
This year's gathering promises to be another exceptional experience with a stellar line-up of speakers and artists: including trauma therapist and life coach, Dr. Anita Phillips; pastor/ speaker, DawnChere Wilkerson; author, teacher, poet, emcee, Jackie Hill Perry; singer/speaker, Nicole C. Mullen; singer, Naomi Raine; singer, songwriter & worship Leader, Charity Gayle and
Co-Hosts of GENERATIONS Youtube Show Delores " Mom" Winans and Ashley Phillips.
"We are delighted to partner with Compassion International, an organization that shares our vision of empowering and equipping women to live out their faith and make a difference in the world," says CeCe Winans.
Although the conference is almost sold-out, those unable to attend in person can still participate in the event via live streaming.  Registrants will be able to access the live stream from the comfort of their own homes, or churches can present it to their women's organizations in real-time. Visit www.cecewinans.com click Generations Live to purchase virtual tickets.
Compassion International, a leading Christian child development organization, has been dedicated to releasing children from poverty for over 70 years. The organization partners with churches around the world to provide critical resources and support to children and families in need. The conference promises to be a transformative experience for all who attend, and a chance for women to grow in their faith, build community, and connect with other like-minded women.
For more information about the GENERATIONS LIVE! 2023 women's conference or GENERATIONS YouTube show stay connected  at www.cecewinans.com and follow her at:
Original article posted on uGospel.com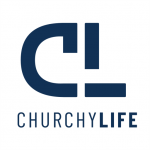 Churchy Life is a digital media platform, that celebrates being a Christian, living a Christian life, and everything that comes along with it. The fun, the music, the fellowship, the stories - Churchy Life is bringing it all to the forefront in exciting new ways.