Our guest this week is Lady T'Mil Curtis – a marketing and brand strategist known as "The Navigator", who also serves as marketplace, career and ministry coach. We talk about her churchy and musical life, and she shares a humbling and hilarious experience from one of her earlier ministry engagements. She was definitely not prepared for the situation that unfolded!
Connect with Lady T'Mil Curtis
This episode is sponsored by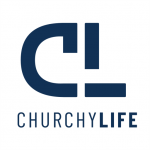 Churchy Life is a digital media platform, that celebrates being a Christian, living a Christian life, and everything that comes along with it. The fun, the music, the fellowship, the stories - Churchy Life is bringing it all to the forefront in exciting new ways.