Home / Artists / Crystal Aikin Returns To Gospel Radio With A Power Packed New Anthem "He Can Handle It"
Crystal Aikin is a powerhouse vocalist who blazed a trail as the first winner of BET Sunday Best. Aikin has continued to shine her light as a dynamic worship leader and psalmist. Aikin is back at radio with a new single that is sure to stir hearts and captivate the ears of listeners. "He Can Handle It" is a declarative anthem that can be sung amongst congregations across the world. It speaks to the power and presence of Jesus and what He's able to do. The lyrics say "no more heartbreak, no more sadness…He can handle it.. I know He can and He will, He can Handle it..". Aikin delivers the drive with such power and conviction. "He Can Handle It" is sure to be a hit.
Crystal Aikin is the inaugural winner of BET's hit gospel singing show "Sunday Best!" Sparking national acclaim, her recording musical career was launched. With her debut album's heart gripping single "I Desire More" she hit charts, awarding her a GMA nomination and winning two Stellar Awards. This gifted artist, writer, actress, speaker knows no boundaries. Along with being a registered nurse she believes her mission is holistic, healing the broken from the inside out. With recent singles as "Trouble Don't Last" & "He Can Handle It" she's a testament to God's promises. With a life committed to change and transparency, Crystal Aikin is and forever will be an example of "Every day's Best"! Her new single at radio "He Can Handle It" is a showstopper and Aikin deliers it with power and dynamic force.
Original article posted on uGospel.com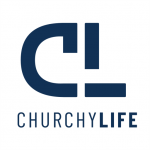 Churchy Life is a digital media platform, that celebrates being a Christian, living a Christian life, and everything that comes along with it. The fun, the music, the fellowship, the stories - Churchy Life is bringing it all to the forefront in exciting new ways.