Home / Artists / Deandre Patterson and Christian Tabernacle Concert Choir Celebrate Legacy
After a twenty-year hiatus, Chicago's iconic Christian Tabernacle Concert Choir makes a triumphant reentry on the recording front with the release of the classic house rocker. Wait On Jesus.
Christian Tabernacle's music ministry goes back some six decades starting with its iconic founder, Reverend Maceo Woods, who fostered a greater appreciation for the hymns of the church with his immortal recording of Amazing Grace on VJ records.   Adding noted songwriter Elder George Jordan to the mix heightened the choir's popularity.  Jordan's compositions constituted major Choir staples of the Sunday morning songbook,  among them. God Never Fails, Step To Jesus, I'll Get Home Someday (We are Climbing Higher and Higher), his arrangement of Hello Sunshine, and one of his most widely recognized compositions, the ever-popular Jesus Can Work It Out, made a household hit by Dr. Charles G Hayes and the Cosmopolitan Church of Prayer Choir with Diane Williams' unforgettable lead.
Their annual Gospel Supreme concert series featuring the famed Christian Tabernacle Concert Choir draws standing room only crowds.  The multi-day event is one of the longest and continuously highly anticipated Gospel music programs in Chicago.   "God has blessed us with a great history," says co-producer Curtis Fondren. "We are grateful for the foundation laid by Pastor Woods, Elder Jordan, and the long list of others and we are doubly blessed to have a new Joshua in the person of  Pastor Deandre Patterson, a singer, songwriter, and church statesman who has a keen sensitivity to the Chicago Gospel legacy; we are hoping to continue the legacy so that future generations will know and appreciate the authentic Chicago Gospel sound/"
Wait On Jesus is available on all digital outlets and streaming platforms and is the lead single from the Legacy disc produced by Deandre Patterson, Curtis Fondren, Cliff DuBose and Cedric Nunley.  This year's Gospel Supreme concert takes place on Sunday, September 25th in Chicago, Illinois.
Original article posted on uGospel.com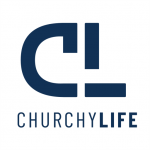 Churchy Life is a digital media platform, that celebrates being a Christian, living a Christian life, and everything that comes along with it. The fun, the music, the fellowship, the stories - Churchy Life is bringing it all to the forefront in exciting new ways.