GRAMMY® Award nominated singer-songwriter, Deitrick Haddon, and his group, The Voices of Unity, are back on the grind with a slick urban groove entitled, "Back to Life" (ManHaddon Ministries/Tyscot). It's an affirmative, feel-good message of faith.  Where he shakes things up is on the music bed itself. Haddon has created a danceable, futuristic groove that is saturated with the percussive accouterments of `80s funk bands (think of The Gap Band, The Dazz Band, Zapp, and Prince & The Revolution) with the pulsating bass lines of a sweaty club DJ. The rhythm cascades between in-your-face Funk and lilting Trap music loops, before closing out with a pulsating  4-on-the-floor fade. Listen Link: https://li.sten.to/backtolife
"The world is dying because we've left the one key that's necessary to keep it alive," Haddon says. "The key to life is love. Love is gonna bring us back to life!" This is Haddon's first Voices of Unity production since 2012's A Beautiful Soul film soundtrack, which included the Billboard Top 30 single, "No Betta" with Faith Evans. Some of their other past collaborations include "Anybody Here," "Watch Me Praise Him," and their signature cut, "He's Able."
In other news, Haddon is launching his own Sunday morning radio show, The Worship Sunday Experience, this Sunday, June 18th on HOT 103.9 FM, a Hot Adult Contemporary station, in California's Inland Empire market of Ontario, Riverside, and San Bernardino. Fans can listen live online at hot1039.com or download the Hot1039 app to their smartphone.
Original article posted on uGospel.com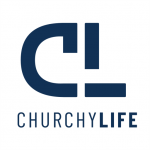 Churchy Life is a digital media platform, that celebrates being a Christian, living a Christian life, and everything that comes along with it. The fun, the music, the fellowship, the stories - Churchy Life is bringing it all to the forefront in exciting new ways.