Enon Music Group (EMG) is one of the fastest-growing independent labels in Gospel. The label was established by Reverend Dr. Alyn E. Waller, Senior Pastor of Enon Tabernacle Baptist Church, and is under the daily leadership of label Vice President Garland "Miche" Waller. EMG has developed and released Billboard Chart-topping albums by Stellar Award-nominated and award-winning indie artists Enon Tabernacle Choir, Zak Williams & 1AKORD, The Kergyma Community Choir, Nikki Berry, April Hall, De'Leon Carr, San Franklin, and more.
EMG is wrapping up the year and bringing in holiday joy with a special album release. Dr. Alyn E. Waller Presents AN EMG CHRISTMAS is a compilation of celebration! EMG celebrates the Savior's birth with some of the best-loved Christmas and holiday classic hymns and songs.
AN EMG CHRISTMAS features Dr. Alyn E. Waller collaborating with Grammy Award-winning Take 6 member Mark Kibble on the hymn "Go Tell It On The Mountain" and Grammy Award-winning Jazz saxophonist Gerald Albright on "Silent Night". EMG artist Robert Copeland & Testimony put a good old fashioned Quartet spin on one of the best-loved holiday songs, "This Christmas".
"Getting the opportunity to flip a Donny Hathaway classic was a complete honor and was so much fun," says singer Robert Copeland. "Christmas to me means family, fellowship, and constant love and cheer shared with family. It's also a time to reflect on how God has brought us through the year."
Listen To The Holiday Radio Single: "This Christmas"
The compilation features a warm and gorgeous version of the Mel Torme and Nat King Cole classic "A Merry Little Christmas" performed by Dennis Atkinson and the Budapest Orchestra. Vocalist Tyrus Bush offers pure lush vocals reminiscent of Nat King Cole's quintessential sound, and violinist Caitlin Edwards (P. J. Morton, Yolanda Adams, Lauren Hill, 2019 Lion King Soundtrack) adds her exquisite hum of strings. The Budapest Scoring Orchestra performs Atkinson's arrangement in a flawless flow of warm vibrations and luxurious harmonies that emanate from their keen musicianship. Watch the official music video here.
"I had the privilege and an ebullient experience working with the Budapest Scoring Orchestra (BSO)," Dennis Atkinson states. "This dynamic team of professionals hails from the most prestigious Hungarian symphonies. They performed and recorded my arrangement of A Merry Little Christmas with such precision. This gave me goosebumps because Christmas is my favorite time of the year!"
Atkinson continues, "I have always relished in the Christmas season as a young child and even now, as an adult. The fellowship of friends, family, shopping mall props, and, most importantly, the orchestral holiday music always set the atmosphere for this wonderful holiday.
Powerhouse singer April Hall and Jamaal Miller share an uplifting song of celebration, "Simply The Best". This soul-stirring contemporary Gospel song reminds us that the most significant moment in time was the birth of the Savior, and HE IS simply the Best!
DR. ALYN E. WALLER PRESENTS AN EMG CHRISTMAS, and additional EMG compilations are available now on all digital music outlets. Learn more about Enon Music Group and its roster of artists at EnonMusic.com.
*****
AN EMG CHRISTMAS Track list:
1. GO TELL IT ON THE MOUNTAIN – DR. ALYN E. WALLER & MARK KIBBLE
2. OH HOLY NIGHT – APRIL HALL
3. SILENT NIGHT – DR. ALYN E. WALLER & GERALD ALBRIGHT
4. DO YOU HEAR WHAT I HEAR – YOLANDA DEBERRY
5. THIS CHRISTMAS – ROBERT COPELAND & TESTIMONY
6. SIMPLY THE BEST – JAMAAL MILLER & APRIL HALL
7. A MERRY LITTLE CHRISTMAS – DENNIS ATKINSON & THE BUDAPEST ORCHESTRA
8. JEHOVAH JIREH – ZAK WILLIAMS & 1/AKORD (Bonus Track)
Original article posted on uGospel.com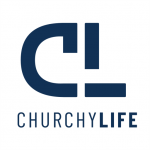 Churchy Life is a digital media platform, that celebrates being a Christian, living a Christian life, and everything that comes along with it. The fun, the music, the fellowship, the stories - Churchy Life is bringing it all to the forefront in exciting new ways.