Home / Artists / Dynamic Vocalist "RUTH LA'ONTRA " Drops First New Music In 5 Years!
A young gospel music veteran, Ruth La'Ontra, has dropped her first new track and music video since 2017's Billboard Top Ten smash, "Kingdom" (ALJR/Tyscot). Her  dazzling vocals shine on "Did It Again" (ALJR/Tyscot) that is available on all major digital service platforms.
The twenty-something singer teams with newcomer producer, Jeffrey Thomas II of the Indianapolis-based gospel group Thomas & The Situation; and veteran producer, Claudius Craig; for a fun, bouncy, up-tempo track that serves as a fine re-introduction. The message is one of gratitude to God for His many blessings. Thomas serves as emcee (a la Kirk Franklin), egging La'Ontra on as her superior soprano soothes, squalls, and inhabits every fiber of this passionate declaration. On the climatic fade, a swirl of organ fills and Memphis-styled horn riffs, fuse with La'Ontra's vocal for a gritty, down-home field holler that could raise James Brown from his slumber.  "I like the vibe and the message of the song," La'Ontra says. "Every time I listen to it, it makes me happy. I like the fact that my kids want me to keep it on repeat every time they hear it."
"I was looking for several months for a new song that would showcase Ruth's voice, her youth, and her personality," Craig says. "Then, I heard this demo from Thomas & The Situation and knew right away that this would be a great match for her phenomenal voice. She can sing anything, and with her versatile vocal ability, I felt that this would showcase both her soulful and churchy chops on this great sing-along groove."
The song was recorded in Indianapolis at Alan Johnson's legendary Static Shack studio where a variety of artists have recorded and the syndicated comedy program, The Bob & Tom Show, has been produced for over 25 years. "When Ruth got to the studio to record `Did It Again' we were vibing to the track," Thomas recalls. "She was doing all these incredible runs and riffs, then turns to me mid run and says, `I ain't doing all that talking and hype stuff… I don't know who y'all think I am.'  We laughed for about 10 minutes after that."
Original article posted on uGospel.com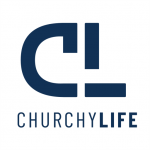 Churchy Life is a digital media platform, that celebrates being a Christian, living a Christian life, and everything that comes along with it. The fun, the music, the fellowship, the stories - Churchy Life is bringing it all to the forefront in exciting new ways.