EJ Fields is a singer on the rise. Over the last few years, he's dropped a handful of singles. His latest, "Make It Alright," is for Baton Rouge, LA pastor Ken Dominick's Silver Fox recording label. "The song is about however good or bad it is, the Lord is going to make it alright," Fields says. It's sort of the theme of Fields' life thus far. He recently lost his father to COVID, his Aunt Barbara Kay was killed in a car accident, and his neighborhood is surrounded by negative forces that could have easily swallowed him. Yet, he remains confident that God will make it all right.
"There's a lot of poverty around here," Fields admits. "There's still a lot of racism here. You don't have to have a beef with someone. The attitude is just, `Oh, I feel like shooting someone.' We have open carry gun laws here. They shot a woman and her son at the stoplight the other day – wrong neighborhood at the wrong time. I lived with my grandmother and her house was in the middle of two different dope dealers' houses. They shot her house up one time. I've seen drive-bys, but what saved me is I didn't want to die, and I didn't want to live that way."
Fields' parents divorced when he was three years old. Although, he sang in church as a youth, he never took it seriously. "I was singing just because I could and didn't know any better," he chuckles. He picked up piano and drums along the way. However, his passion was football. Throughout high school, he played safety and running back positions, and he dreamed of a professional career in the NFL. Around the same time, he formed a twelve-member gospel ensemble, Prosperity. He wrote all the songs for their debut digital EP. "When it was time to get the thing done, everybody backed out," he recalls. "So, I took my own money and did everything. Then, I thought about it and realized if I wrote all the music and lead all the songs, I don't need a group. I can do it myself."
In 2017, Fields issued his first solo single, "Wanna Be Made," an uplifting ballad of spiritual renewal. Two years later, he showed up with the Caribbean-flavored jam, "Always Come Back to You." Then, last year, Fields dropped a worship-styled congregational number entitled, "I've Seen Him Do It." His zeal for football ebbed when he realized music was his true calling. "I simply had lost the love for it after I learned that singing was my purpose," he adds.
"Make It Alright" shows that Fields has great purpose and promise as an artist and tunesmith. "I write my songs like a county writer does, I tell a story," he explains. "I like Garth Brooks, Aaron Neville. Ray Charles is my favorite country singer. I also like Michael Jackson, Marvin Gaye, and James Brown. Marvin can go from you low to high. James was just funk. MJ was a chameleon. Whatever stage or whatever genre of music you put him on, he could adapt to it. That's what I am to do."
Original article posted on uGospel.com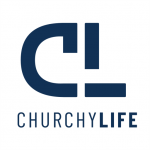 Churchy Life is a digital media platform, that celebrates being a Christian, living a Christian life, and everything that comes along with it. The fun, the music, the fellowship, the stories - Churchy Life is bringing it all to the forefront in exciting new ways.