Home / Artists / Ethan Kent Readies New Single "Church Be The Church" Featuring Aaron Gordon, Jr. and Calvary Worship
Multi-gifted musician and songwriter Ethan Kent has given us inspirational music that is soulful and totally groovy.   He crafts his worship music with moments of traditional churchy Gospel and pop-infused Contemporary Christian elements, all masterfully produced and ingeniously arranged over God-inspired lyrics.  With his Top 30 Billboard Radio hit songs "My Hope Is In Glory," "Bring Us To Our Knees," and "The Name Of The Lord," Ethan Kent is the fresh-found treasure of Gospel music.
Ethan's newest sonic treasure is "Church Be The Church".  His latest single is inspirational and progressive, with a minimalistic yet big, bright, and even cinematic sound. "Church Be The Church" is soulful and Gospel-centered.
"I conceptualized the song coming out of one the most challenging times of the pandemic," Ethan says.  "Churches completely shut down in-person worship experiences to slow down the curve and help the medical community get a grip on effectively treating Covid-19. It was one of many songs I wrote with friends via zoom due to our inability to travel and meet in person."
"Church Be The Church" is the precursor to Ethan's long-awaited sophomore album coming in 2023.  His debut album WORK IN PROGRESS was released in 2014 and gave Gospel music a massive dose of his artistically fresh and musically diverse creativity.  He has since released successful singles "Get The Glory" (2016), "Second To None" (2018), and "God Is Good" (2020) but Gospel music fans and media crave more from the musical genius.
"In a way, this song is a return for me. I am super excited about this single release as it will kickstart more single releases leading to my sophomore album releasing next year," Ethan explains.  "I had Gospel radio programmers personally reach out to check on me.  I felt they all talked to each other before calling because they all said, Where have you been? We want to hear more music from you. Don't stop!"
"Church Be The Church" is a song about the church and it feels like church!  The single features Aaron Gordon, Jr. and Calvary Worship and is written by Kent, Alyssa Hutchinson, Madai Bernal, and Areli Alvarez.  "Church Be The Church" is available for pre-order now and will be released via Ethan's independent label Tonic Blueprint on Friday, November 18.
Ethan serves as the Worship Pastor and Production Lead at Calvary Church of Irving under the leadership of Pastors Ben and Kim Dailey.  With his Calvary Worship team, Ethan has also written and produced three original live Calvary Worship albums SOUND OF GRACE (2017), DECLARATIONS Part 1. (2019), and DECLARATIONS: THE LIVE EXPERIENCE (2022).
Original article posted on uGospel.com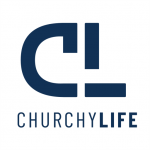 Churchy Life is a digital media platform, that celebrates being a Christian, living a Christian life, and everything that comes along with it. The fun, the music, the fellowship, the stories - Churchy Life is bringing it all to the forefront in exciting new ways.