Stellar Award-nominated Gospel group, Fresh Start Worship, has released their new single, "Excellent." The first new song to be released with more freshly-recorded music on the way, "Excellent" is an uplifting song, praising the glory of God and appreciation for life. Fresh Start Worship comes together in blended harmony and delivers both revolutionary worship and innovative sound. Following "Excellent," the group comes out with a second new single next month, "Feel You're Here (ft. Kelontae Gavin)," which will be released on Friday, February 24th. They will release a collection with additional new tracks on their EP He Is Excellent, out on Friday, March 17th.
Fresh Start Worship, is comprised of singers/songwriters from Fresh Start Church in Duluth, GA led by renowned Pastor Marquis Boone. He also leads Marquis Boone Enterprises, a full-service entertainment production company that produces music and develops the careers of major Atlanta Gospel artists in Atlanta. Known for acclaimed songs, "Have It All (feat. Sarai)" and "Mention," the albums Fresh Start Worship, Church Service, and more, the group was nominated for three Stellar Gospel Music Awards in 2020. Fresh Start Worship continues to bring a creative approach to the live worship experience and connecting to God through these new songs.
Original article posted on uGospel.com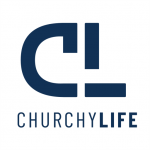 Churchy Life is a digital media platform, that celebrates being a Christian, living a Christian life, and everything that comes along with it. The fun, the music, the fellowship, the stories - Churchy Life is bringing it all to the forefront in exciting new ways.