In today's episode, we're talking to LaTrice Pace! An amazing singer and songwriter, LaTrice has several projects under her belt as a solo artist, and as a member of The Anointed Pace Sisters. We talk about her churchy life and upbringing, and she shares some hilarious mishaps and misquotes that have happened during performances with her sisters.
Connect with LaTrice Pace
This episode is sponsored by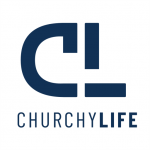 Churchy Life is a digital media platform, that celebrates being a Christian, living a Christian life, and everything that comes along with it. The fun, the music, the fellowship, the stories - Churchy Life is bringing it all to the forefront in exciting new ways.