The Stellar Gospel Music Award nominated gospel act, Jason Clayborn & The Atmosphere Changers, have teamed up with gospel crooner, Jason Nelson, for a motivating new track, "Champion" (JayClay Music / Tyscot). The uplifting track is a solid mid-tempo with urban contemporary styling. The Baltimore, MD-based Nelson, who is known for his lush Billboard No. 1 gospel hits such as "Residue" and "Forever," had crossed paths with Louisville, KY-based Clayborn at various music industry events over the years but they'd never worked together before.
"It's so crazy but a lot of people has always compared our vocal tones," says Clayborn who's best-known for writing Hezekiah Walker's Grammy® award nominated 2016 hit "Better" and for his own various solo and ensemble recordings. "I thought it would be dope to bring someone I look up to and who is a peer in the gospel industry on this song. His vocal skill and anointing are unmatched. Plus, it's always dope to see gospel artists collaborate. We should do it more often."
Clayborn has been on the music grind since his teenage years. After years of writing songs for the likes of Hip Hop megastar Jack Harlow and  gospels stars like VaShawn Mitchell, Clayborn started his choir, The Atmosphere Changers, in the twenty-teens. It's been a tough ride but finally made headway in 2021 when their album God Made It Beautiful pulled a million digital streams and earned them multiple Stellar Gospel Music Award nominations. "We wanted to show the other side of what it takes to be a champion," he says of the new song and pondering his group's journey. "A lot of times people see the glory but don't know the behind-the-scenes story. It takes a lot of preparation to become a champion: training, studying, working, building and so much more. So, it's a declaration that as you are working and building you must speak encouragement over your life with the word of God (Ephesians 6) as your guide."
There's also a music video of "Champion" coming later this spring. It takes place in a  gym. "The concept was to show the training to become a champion," Clayborn adds. "Also, we wanted to talk about taking care of your health as black people. We are at high-risk for diabetes and high blood pressure, so I wanted to make sure we do a challenge of becoming a champion by working out."
Listen Link: https://li.sten.to/jcchampion
Original article posted on uGospel.com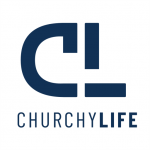 Churchy Life is a digital media platform, that celebrates being a Christian, living a Christian life, and everything that comes along with it. The fun, the music, the fellowship, the stories - Churchy Life is bringing it all to the forefront in exciting new ways.