Grammy, Dove and Stellar Award nominated songwriter, choir master, producer and worship leader/clinician Joe Pace took to social media over the weekend to announce the release of his new single, "All Things Are Working" via his imprint Pace Group Music in conjunction with UAMG/The Orchard/New Day.
In a career that spans over two decades resulting in 19 full length albums and well over 500,000 units in sales, Pace has written and produced chart topping hits that not only continue to generate sales, streams and airplay on gospel radio stations around the country and internationally, but are used in churches on a weekly basis.  His treasure trove of songs include "Watch God Move," "We Worship You",  "I Will Bless The Lord At All Times", "Speak Life", "Shake The Foundation", "Glad About It" and "High and Lifted Up", just to name a few. This legend's songs have inspired millions and helped to define the sound of the church, rightfully earning him the distinction of being an architect of the rich and authentic choir sound…
Pace's new single continues this rich legacy as  he draws inspiration from scripture as the basis for "All Things Are Working", the initial offering from his forthcoming CD.  Pace enlists help from riveting soul singer Callie Day to bring a timely message of hope, help and encouragement to the listening audience. The song will be released on all digital outlets and streaming platforms on Friday, November 18th.
Plans are underway for a promotional radio tour as well as dates in cities across the country promoting the release.
Original article posted on uGospel.com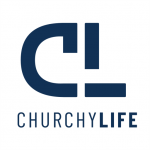 Churchy Life is a digital media platform, that celebrates being a Christian, living a Christian life, and everything that comes along with it. The fun, the music, the fellowship, the stories - Churchy Life is bringing it all to the forefront in exciting new ways.