Home / Events / Join April Love, Chrisette Michele, Isaac Carree at The Gathering 824: A Soul Revival! Shifting Atlanta's Faith-based Culture on 10/30
On Sunday, October 30th, Isaac Carree and Atlanta's MyPraise 102.5 FM's "The Nightly Spirit" Host Darlene McCoy-Jackson will host The Gathering 824: A Soul Revival! inside Terminal West located at 887 West Marietta St NW C in Atlanta, GA, 3 – 8 PM.
This event will empower faith-filled believers to shift their mindsets and promote free thinking. Guests will witness unforgettable music and comedy performances and life-changing conversations with key celebrities, national recording artists and local influencers that will invoke a shift in mindset and stir the spirit. An event like this is long overdue and very timely based on the world's current state.
Host Isaac Carree commented, "This incredible event is poised to inspire many people seeking clarity on what God needs them to do with their lives. People will leave The Gathering 824 with full hearts, minds, and souls ready to inherit God's overwhelming blessings."
The event's star-studded line-up includes Grammy Award-winning singerand songwriter Chrisette Michele, Atlanta Pastors Gerald and Tammi Haddon, Dove and Grammy Award-winning producer and singer and songwriter Rudy Currence, Houston, Texas-based artist, songwriter and producer Anthony Hall, comedy sensation Rod Minger and Lifestyle and Procrastination Expert Chris Cooper.
A space of acceptance and liberation for all attendees, The Gathering 824: A Soul Revival! will be a live, soul-stirring encounter that will leave guests talking and thirsting for positive change in their personal lives.
Original article posted on uGospel.com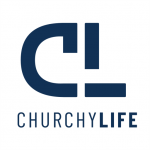 Churchy Life is a digital media platform, that celebrates being a Christian, living a Christian life, and everything that comes along with it. The fun, the music, the fellowship, the stories - Churchy Life is bringing it all to the forefront in exciting new ways.