Our guest this week is a hilarious comedian and actor, Jevin Smith. Hailing from Los Angeles, CA and known as "Wealthy Jev", he also serves at his church as a minister, and produces & stars in his own funny videos across social media. Jev talks about his churchy life and upbringing in this episode, and recounts how he was taught to speak in tongues as a kid.
This episode is sponsored by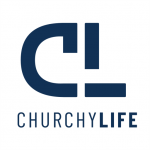 Churchy Life is a digital media platform, that celebrates being a Christian, living a Christian life, and everything that comes along with it. The fun, the music, the fellowship, the stories - Churchy Life is bringing it all to the forefront in exciting new ways.