Home / Artists / Martha Munizzi Wins Traditional Female Artist of the Year At The 37th Annual Stellar Awards
Grammy®, GMA Dove, and Stellar Award-winning singer-songwriter, pastor, and independent recording artist Martha Munizzi won a 2022 Stellar Award for Traditional Female Artist of the Year at this year's award show. The Orlando, Florida-based pastor's category win was announced on Friday, July 15, 2022, during the 37th Annual Stellar Awards Pre-Show, held this year in Atlanta, GA at the Roxy Theatre at Battery Park. This marks her 4th career Stellar Award win and 6th overall nomination.
Known as one of the most respected female voices in gospel music Martha Munizzi earned her 4th Stellar Award win for her contributions to her 10+ year hiatus-ending Feb. 2021's "Glorious 2.0 [I'm Gonna Win]," and July 2021's worship blockbuster "Fight For Me," both lifted off of her August 2021 12-track album release BEST DAYS LIVE, which was produced by David Outing (James Fortune, Tye Tribbett). The project soared to #1 on Amazon's Best Sellers Gospel Albums chart and #3 on Amazon's Best Sellers Christian Albums chart upon its release.
Martha Munizzi has had a trailblazing musical career. In her career, she's had four Billboard 200 albums, five top 10 gospel albums, three top 10 Christian albums, and four top 30 radio singles. Single-Handedly, she has literally changed the face of the inspirational genre and has savored its success as well, becoming one of the best-selling independent artists in the history of gospel music with nearly 1 million units sold. On Youtube, she has eclipsed 11 million views. She is a GRAMMY and GMA Dove Award winner, a 12-time GMA Dove Award nominee, and has garnered 4 career Stellar Award wins and 6 nominations. And she's rocked national TV performances such as BET's Celebration of Gospel and appeared in the motion picture film The Gospel.
Munizzi has captured the hearts of gospel music lovers everywhere, netting a slew of hugely popular hits including "Say The Name," "I Know The Plans," "God Is Here," "Excellent," "Glorious," and "Because Of Who You Are." Known for her dynamic, inspiring, and anointed ministry, Martha Munizzi is an internationally acclaimed singer, songwriter, speaker and pastor, and has become a household name in the Gospel and Christian music industry.
Original article posted on uGospel.com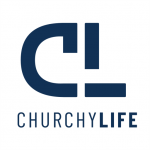 Churchy Life is a digital media platform, that celebrates being a Christian, living a Christian life, and everything that comes along with it. The fun, the music, the fellowship, the stories - Churchy Life is bringing it all to the forefront in exciting new ways.