Gospel music icon Marvin Sapp officially launches pre-orders of his 15th album, Substance. When pre-ordered, music fans can immediately enjoy two songs from the album: the lead single, "All In Your Hands," and "You Kept Me." Pre-orders of Substance are available via all digital music providers.
Substance is a special album for the 13-time Grammy nominee and multi-decorated Gospel icon. It is the first to be released on his own label Elev8 Media & Entertainment, which is distributed through Thirty Tigers. The album is also the first to be recorded in Sapp's newly built Fort Worth, Texas studio.
The lead single, "All In Your Hands," is quickly gaining traction at radio. Written and produced by frequent collaborators Stan Jones and Aaron Lindsey, it is a luminous reminder to relinquish worry, anxiety, fear and doubt to the ever-knowing God who has an answer before the question is even asked.
"You Kept Me" was co-written by Jarmone Davis, who penned Sapp's last #1 single "Thank You For It All." The song expresses gratitude to God for keeping us whole particularly during the pandemic of the last two years. Sapp says: "When we look at the catastrophic numbers of people who did not come out on the side of this, we have to thank God and acknowledge that the reason we did is because God kept us."
"This album is called Substance because it delivers applicable principles while giving listeners music that is enjoyable and uplifting," says Sapp. "After everything that we have gone through over the past two years, I wanted to deliver an album with biblically-based lyrical content that is both fortifying and entertaining."
Original article posted on uGospel.com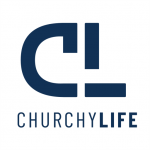 Churchy Life is a digital media platform, that celebrates being a Christian, living a Christian life, and everything that comes along with it. The fun, the music, the fellowship, the stories - Churchy Life is bringing it all to the forefront in exciting new ways.