Maurette Brown Clark is back like she never left with an uplifting, soul grabbing, new single titled "I See Good". Through the years Maurette has given us mainstay records that are still sung in churches across the world like: "I Just Want To Praise You", "One God", and "It Ain't Over (Until God Says It's Over)".
Maurette's beloved voice is heard on the Richard Smallwood classic "Angels" and she does not disappoint with her newest single. The lyrics say "Everytime I look your way, I see good, I see good for you… you might still be hurting, just God's still working… no it won't be over until it's good". It speaks the goodness that God has in store for His people and points to relying on faith to carry oneself through tough times. It's the perfect blend of uplifting lyrics and tempo for the spring/summer seasons. Take a listen to this vibrant new hit from Maurette Brown Clark! It's a message of hope and faith during a time when people need it most.
Original article posted on uGospel.com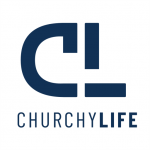 Churchy Life is a digital media platform, that celebrates being a Christian, living a Christian life, and everything that comes along with it. The fun, the music, the fellowship, the stories - Churchy Life is bringing it all to the forefront in exciting new ways.