Home / Artists / Patrick Riddick & D'vyne Worship Release New Single "JESUS IS WITH ME" Available Now on All Digital Outlets!
Just in time for Resurrection Sunday, Patrick Riddick & D'vyne Worship releases a high-energy choir anthem that harmoniously affirms "Jesus Is with Me."
The latest single release from HezHouse Entertainment features one of this generation's most uniquely engaging choirs. Hailing from the Hampton Roads region of Virginia, Patrick Riddick & D'vyne Worship is a powerhouse 50+ voice chorale that embodies the best of the choir tradition. Under the leadership of Riddick – who is also assistant choral director for the one and only Ricky Dillard and New G – the choir is energetic, precise and captivating.
Riddick is immersed in chorale excellence as a leader, teacher and director. He has served as the VA 2nd Jurisdiction State Minister of Music COGIC, VA 2nd Jurisdiction's AIM Vice-Chairman, Quorum of Directors for the International Music Department COGIC, Department Cantor for the International Department of Evangelism COGIC, Music Coordinator for International Men's Department COGIC, and holds a seat on the Contemporary Adult Division Board of GMWA. Involved in music ministry since he was 10 years old, Riddick still fulfills that calling on his life at his home church – New Jerusalem COGIC – where he is executive pastor and minister of music, as well as New Beech Grove Baptist Church where he is choir director.
Written by Zeke Listenbee, "Jesus Is with Me" has an old school groove pushed higher by D'vyne Worship's soaring vocals. Riddick says that he could hear his choir singing the moment he was presented with the song: "I can gauge a song by how it makes me feel on the inside," says Riddick. "If it makes me smile on the inside, I know that I have the right song for D'vyne Worship. Gospel music is happy music, so a song has to make me happy. For the kind of singing that my choir does, it needs a locked groove that gives room for their aggressive vocals…I heard the groove on 'Jesus is With Me' and I could really hear my choir singing it and sinking their teeth into it."
HezHouse Entertainment founder and Grammy award winning choir director Hezekiah Walker agrees. He says, "'Jesus is With Me' is a feel-good Gospel song that you can't help but get up and sing along to. It is perfect for the Easter season and beyond. This song will be one of those songs that every church choir will definitely sing for Sunday worship around the world. It is a daily reminder that our savior lives and is with us through every moment."
Original article posted on uGospel.com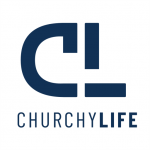 Churchy Life is a digital media platform, that celebrates being a Christian, living a Christian life, and everything that comes along with it. The fun, the music, the fellowship, the stories - Churchy Life is bringing it all to the forefront in exciting new ways.