You might know Yvette Williams as the former wife of controversial Gospel singer/songwriter Tonéx (aka B.Slade), but she's a dope singer/songwriter in her own right! Growing up as a church kid in Chicago, she traveled the world as a lead singer with Rev. Milton Brunson & The Tommies before relocating to San Diego. Yvette shares some of her funniest church moments in this episode!
Connect with Yvette Williams
This episode is sponsored by
Churchy Life Media – Help us create the future of Gospel and Christian Entertainment!
Churchy Life Gear – your new home for funny Christian t-shirts, graphic Christian tees, and more fun Christian apparel. Check out all-new and original Christian shirt designs from the creator of Church Funny and Churchy Life. Get 25% off your entire order with promo code 'CHURCHYFAM2025'. Just copy/paste the code during checkout at churchygear.com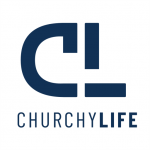 Churchy Life is a digital media platform, that celebrates being a Christian, living a Christian life, and everything that comes along with it. The fun, the music, the fellowship, the stories - Churchy Life is bringing it all to the forefront in exciting new ways.