Our guest this week is one of my best friends, Elder Brandon Lee – a preacher and teacher, who also serves on the praise and worship team at Glad Tidings International COGIC in Hayward, CA. In this episode, Brandon recounts some funny and unique testimonies that he's heard over the years.
Things mentioned in this episode
This episode is sponsored by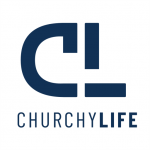 Churchy Life is a digital media platform, that celebrates being a Christian, living a Christian life, and everything that comes along with it. The fun, the music, the fellowship, the stories - Churchy Life is bringing it all to the forefront in exciting new ways.