Picture it. A warm night, June 2004. Four Michigan women known as RiZen stepped on to a stage at Rocketown, a skatepark/youth facility in downtown Nashville. Their voices exploded and bounced off  the cinderblock walls as the quartet zig-zagged the stage with churchy, synchronized choreography that complimented their feverish, youthful approach to traditional gospel music. One of the songs "View the City" was already a radio hit and now they were shooting a video so fans could see what they'd been hearing on the radio. The video breathed new life into a genre that was being phased out by samples, loops, and auto-tune. It earned them over 100 million radio airplay impressions and a Stellar Award as New Artist of the Year. Sadly, the song has been out of print and off streaming sites for over a decade because of legal disputes, but fans keep requesting it.
So, RiZen (Adriann Lewis-Freeman, Ashley Griffith, Aundrea Lewis, and Kanika Trigg), reunited in 2021 and they are now releasing,  "View the City (Remix)," via DAF Gospel / Tyscot Records on Friday, January 20th. "So many times, artists redo the song and it's not the same as the original that took the nation by storm," Adriann Lewis-Freeman says of the track that was created by the original producer, Ay'ron Lewis who has also gotten Aretha Franklin and Shirley Caesar in the vocal booth.  "We sat down and put some extra tunes, some different vocals, and I think it overshadows the old `View the City.'  I know everybody will enjoy it and I know you'll do the same thing: walk, shout, sing, shout. But most importantly, it represents that RiZen is back together again after 20 years of getting married, raising children, going back to school, taking care of parents that have become ill. God has allowed us to show the world that whatever you're going through if you just trust God, what you have put on hold, He will make it relevant again."
Original article posted on uGospel.com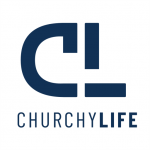 Churchy Life is a digital media platform, that celebrates being a Christian, living a Christian life, and everything that comes along with it. The fun, the music, the fellowship, the stories - Churchy Life is bringing it all to the forefront in exciting new ways.