The 11-member, Urban, Inspirational band, known as SENSERE, has been wowing audiences for the last several years with their distinctive look, bolstering sound, and show stopping performances.
SENSERE is composed of 4 vocalists and 7 highly skilled musicians and after an almost 2 year hiatus, they rereleased "Do It" in 2021; a teaser single to hold their fans over for the release of their highly anticipated new project. As the band puts the finishing touches on their forthcoming release, the fellas felt this was the perfect moment to pay homage to the band who has inspired them from the beginning of their musical career, "Earth, Wind, & Fire," with their remake of the 1977 classic "Fantasy."
Best known for their soulful, pulsating hit singles, "Win" and "Got Jesus," SENSERE has always pushed the envelope with their sound, look, and the songs they choose to record. Remaking such an iconic song, by an even more legendary band, was no small feat for SENSERE. Founder, producer, and lead guitarist, James "Jdubb" Wright, explains why he wanted to tackle such a big remake. "I think in this time we need songs that inspire. During the 70s, "Fantasy" was an uplifting and inspiring song that helped people get through all of the police violence, racism, and everything else that came along. Being that our new album is entitled RISE UP and we are still tackling real life issues such as; inequality, brutality, gun violence, and racism, we believe the song fits for the state of the world today. And musically for us as a band, the song is genius!"
ABOUT SENSERE:
Lauded as one of Gospel music's only authentic bands, SENSERE is an urban, inspirational soul band, hailing from Miami, Florida. Combining elements of funk and soul, with their cool harmonies and full-bodied sound, the 11 member band includes: founder, producer, and lead guitarist, James "Jdubb" Wright; vocals by Brian Williams, Levi Knowles, Mike Murray, and Ronnie VOP; Tre'Von Watson on keys, Alex Mota on drums, Jaquan Hunter on bass, Dirk Taylor on guitar, Darryl Efford on trumpet, and Charles McKay on trombone. SENSERE launched their burgeoning career in 2003. The group partnered with music veteran Eddie Pugh in 2008, who helped propel the band into national notoriety. In 2011, the band released their debut album, THE SOUL OF FUTURE WORSHIP VOL. 1. This project spawned their buzz-worthy debut single and concept music video, "Got Jesus." After a four-year hiatus, in 2015, the band released their sophomore effort, KINGDOM THERAPY, along with a live DVD set. The band reached #13 on Billboard's Top Gospel Albums and produced notable singles "Love" and "Holla." During the first quarter of 2019, SENSERE released their most seasoned body of work, GOD, FAMILY, THE BAND Vol. 1, which featured the top 30 smash "Win," along with "Come Around" ft. Anesha Birchett, "Higher" ft. Lisa Knowles, and "My Hope." In December of that same year, SENSERE released their first-holiday project, A SENSERE CHRISTMAS. Since that time, SENSERE has appeared on TV One's Gospel Superfest and has shared the stage with chart topping Gospel artists such as; Jonathan McReynolds, Marvin Sapp, John P. Kee, Le'Andria Johnson, Hezekiah Walker, Dawkins & Dawkins, and Fred Hammond,among many others.They've also released several singles in the past 3 years; "Do It," "Been Good" ft. The Williams Singers, "Holding On," and "Dance."
Original article posted on uGospel.com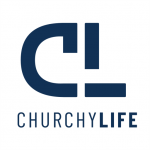 Churchy Life is a digital media platform, that celebrates being a Christian, living a Christian life, and everything that comes along with it. The fun, the music, the fellowship, the stories - Churchy Life is bringing it all to the forefront in exciting new ways.