Home / Artists / Singer Bryan Andrew Wilson Drops Lyric Music Video for Acoustic Version of Top 5 Hit, "The Ride"
Singer-Songwriter, Bryan Andrew Wilson, has dropped an acoustic re-recording of his 2022 Billboard Top 5 Gospel Airplay chart hit, "The Ride" (Bryan's Songs/CE Music). The singer who grew up in Danville, IL (the birthplace of Dick Van Dyke and jazzman, Bobby Short), recruited homeboy, Caleb Taylor, a rising alternative R&B Artist/Guitarist, to join him on the stripped-down cut. Taylor strums a Mitchell acoustic guitar while Wilson's  smooth tenor cascades over the  moody melody about faith and destiny. Yoed Nir, who's toured with and played on recordings by Judy Collins and Regina Spektor,  mists the backdrop with droplets of cottony cello while a soulful group of backing singers (including Wilson's wife Tiffany, and his mother Sheila who passed away in November after a long battle with cancer) provide a sturdy counterpoint. It's quiet soul at its best.
The original version of "The Ride" was produced by Awaz Beatz and The Exclusives who have collaborated with artists such as Chris Brown, DJ Khaled, and August Alsina. The rhythm boasts a catchy, synthesized drum pattern, and Trap vibe. "I really enjoyed stretching myself and doing something different from what people expected me to sing," Wilson says of the track which was a stark contrast from the half dozen chart hits he's delivered over the last decade such as the piano ballad "Turning Away," the Smooth Jazz cut "Only You," and "Overflow (Let Your Spirit)," a No. 1 gospel placement in 2016.
"One day my manager and I were talking about doing an acoustic version just to introduce the song to a different audience and to give people a chance to really hear the lyrics," Wilson explains. "It's like when you're driving a car. Sometimes, you must make a U-turn, or you miss your exit ramp. Other times, you just need to let someone else drive you to where you need to go so that you can just enjoy the ride." The song has been programmed on Amazon Music, Apple Music, Pandora, Spotify, and TIDAL Gospel or R&B playlists.
"The Ride"  acoustic and instrumental  mixes are also available on Apple Music and TIDAL as Dolby Atmos mixes.  "This is my first song to be mixed for a Spatial Audio kind of 3D listening experience," Wilson says. "I think the simplicity of this version with just the guitar, cello, and voices makes the listener feel like they are in the room with us." A lyric music video of "The Ride (Acoustic Mix)" is also available at the following links:
Original article posted on uGospel.com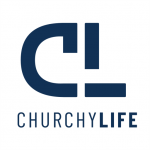 Churchy Life is a digital media platform, that celebrates being a Christian, living a Christian life, and everything that comes along with it. The fun, the music, the fellowship, the stories - Churchy Life is bringing it all to the forefront in exciting new ways.