Home / Artists / Stellar Award-winning Singer and Musician Robert Jones Releases Official Music Video For "I Still Believe"
Stellar Award-winning singer and musician Robert Jones is a rising solo artist with a quiet demeanor but bold in his proclamation for Christ.  He began his Gospel music career as part of the award-winning youth group Anointed By God.  He has propelled himself forward in the solo spotlight as a gifted musician, songwriter, and singer with unprecedented potential.
Robert released his single "I Still Believe" last fall with the intent to remind people that God will never leave them, even in challenging times.  You have to have courage and faith – you must still believe.  The beautiful and inspiring ballad has been successful on Gospel radio, and Robert is now releasing the official music video.
Directed by Memphis-based film creator Vincent Price, "I Still Believe" music video contains dramatic life-story scenarios against the backdrop of Robert's passionate performance.  You can watch and share the "I Still Believe" official music video on Robert's YouTube channel.
"I Still Believe" is a ballad of hope to those who may become weary in well-doing and need to re-ignite the fire of belief.  The song is produced by Tyries Rolfe and co-written by Robert and Rolfe.  The single will be on his forthcoming album, with Grammy Award-winning producer Cedric Thompson producing.  Thompson is the hit-maker behind some of Gospel's elite artists – Donald Lawrence & The Tri-City Singers, Bishop T.D. Jakes, Vanessa Bell Armstrong, John P. Kee, Karen Clark-Sheard, and more.
Robert recently won the 2022 Gospel Choice Music Award for Contemporary Artist of the Year.  Robert is nominated for two 2022 Kingdom Image Awards for Best Male Vocalist and New Artist of The Year.  Voting for the Kingdom Image Awards is open to the public through October 1, 2022. You can cast your vote for Robert here! The Kingdom Image Awards ceremony and show will be November 3-5 in Columbus, OH.
Robert is currently a pianist and worship leader at The Edge Church in Little Rock, AR, and a full-time elementary school teacher.  He inspires people of all ages through education, music, and ministry.
Original article posted on uGospel.com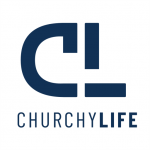 Churchy Life is a digital media platform, that celebrates being a Christian, living a Christian life, and everything that comes along with it. The fun, the music, the fellowship, the stories - Churchy Life is bringing it all to the forefront in exciting new ways.