This week's guest is Gerard Bonner – a music industry veteran, and founder of BonnerfideRadio.com. We talk about his journey in the radio and gospel music industry, and his churchy upbringing. He also shares some hilarious stories about growing up as a musician, and crazy testimonies he's had to sit through in church!
Things mentioned in this episode
This episode is sponsored by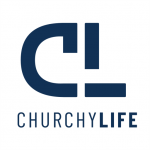 Churchy Life is a digital media platform, that celebrates being a Christian, living a Christian life, and everything that comes along with it. The fun, the music, the fellowship, the stories - Churchy Life is bringing it all to the forefront in exciting new ways.