Home / Artists / The Hawkins Family being honored at The 8th Annual Black Music Honors Celebrating Black Excellence in Music!
In its 8th celebratory year, Black Music Honors shines a spotlight on revolutionary artists and musicians who have made significant impact on African-American music. Produced by Central City Productions, the highly anticipated live taping will take place at the renowned Cobb Energy Performing Arts Centre in Atlanta, Ga. on Friday, May 19. The celebration will be co-hosted by singer and actress LeToya Luckett alongside comedic actor DeRay Davis.
Black Music Honors is an annual event that celebrates the illustrious achievements and exceptional contributions of urban music. This year's lineup of honorees include some of the most influential names in Black music history, such as hip-hop superstar, songwriter-producer, and cultural icon Missy Elliott; award-winning R&B vocal trio and one of the best-selling female groups of all time SWV; disco superstar vocalist, songwriter, record producer and all-around performer Evelyn "Champagne" King; widely-respected R&B/Soul crooner Jeffrey Osborne; and legendary gospel trailblazers The Hawkins Family.
"Black music is the heartbeat of our culture, and the honorees for this years' Black Music Honors represent the soul of American music," says Founder and Executive Producer Don Jackson. "We pay homage to the musical innovators who have paved the way for future generations. Our tribute performances not only celebrate the honorees of yesterday, but also showcase the influence and impact of their iconic sounds and styles on today's artists with a beautiful symbiosis of past and present."
A night of unbridled brilliance and pure musical bliss awaits at the 2023 Black Music Honors where exceptional performances, heartfelt speeches and timeless memories will be etched in the hearts of viewers. The televised special will premiere on the Stellar Network June 3 and air in national broadcast syndication Saturday, June 10 – Sunday, July 2 in tribute to Black Music Month. The show will also air on Bounce TV June 19. The 8th Annual Black Music Honors show is Executive Produced by Don Jackson with Jennifer J. Jackson serving as Producer and Executive in Charge of Production; and Michael A. Johnson as Producer and Director.
Tickets for the live-taping event are available on Friday, April 21 at www.blackmusichonors.com or you can purchase tickets at www.ticketmaster.com.
For 2023 Black Music Honors MEDIA CREDENTIALS request
Original article posted on uGospel.com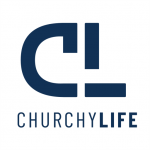 Churchy Life is a digital media platform, that celebrates being a Christian, living a Christian life, and everything that comes along with it. The fun, the music, the fellowship, the stories - Churchy Life is bringing it all to the forefront in exciting new ways.