Home / Artists / VaShawn Mitchell Hosts Epic 10th Album Live Recording in Detroit!
Gospel legendary singer, VaShawn Mitchell hosted an incredible live recording at the Sound Board in Detroit Motor City Casino. Fans were lined up hours in advance full of anticipation of what was to come. The show was hosted by Detroit native actor, songwriter and social media influencer Jor'el Quinn with special performing guests including Donnie McClurkin, Jekalyn Carr, Lisa Page Brooks and Shana Wilson. Ron Poindexter directed the heavenly chorus of twelve singers and continued to raise the bar on his own solo feature.  Other special guests in attendance include Grammy Award-winning singer/songwriter Bebe Winans, actor Darius McCrary, BET 'Sunday Best' alum Clifton Ross III, and Grammy-nominated producer J. Drew Sheard II.
Throughout the concert, audience members were enthralled in a trance of praise and worship, ballads, as well as praise breaks that had everyone on their feet. When speaking to concertgoers, people referred to the experience as "the best record so far" and "the best time I've had in a long time". One person even claimed, "This record is going to take over the industry next year!" All in all, no one left disappointed.  The concert also concluded with a call for salvation where individuals were lead to Christ.
When asked about the concert, Mitchell says, "Wow what an incredible night! I pray that lives were changed and the people were blessed by the ministry that took place today." He continues, "as long as God gets the glory, I'm blessed to be the instrument he chose to use to touch someone's heart in a way they've never felt God before."
Mitchell's new album, 'Chapter X' is set to release in early 2023 on all digital streaming platforms.
Original article posted on uGospel.com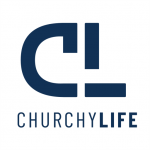 Churchy Life is a digital media platform, that celebrates being a Christian, living a Christian life, and everything that comes along with it. The fun, the music, the fellowship, the stories - Churchy Life is bringing it all to the forefront in exciting new ways.