Ron Bell and Christian Ministry Music Movement "CM3" are making an imprint in Gospel music.  The Texas-based ensemble released their debut singles "You Can't Have My Joy" featuring James Henderson and "Without The Lord" featuring Drea Randall in 2020.  Their third offering is a contemporary Gospel song of praise called "It Is Well".
Ron Bell and CM3 deliver "It Is Well" with power and authority.  Ron, frontman and founder, created "It Is Well" as a song of relief from the challenging times the world has recently experienced.  CM3 confidently ministers the single to encourage listeners to know of God's unyielding presence even during difficult times.
The group has now released the official music video for "It Is Well," which showcases CM3's passion for their growing music ministry.  Lawyer Turner leads with his captivatingly raspy tenor vocal over the dynamic track laced with a striking electric guitar arrangement.
The "It Is Well" music video is directed by Danny R. Martin with sound engineering by Will Smith and Victor Smith.  You can watch and share the video from Ron Bell's YouTube channel.
"It Is Well" digital single is available now on all music outlets.  The single is also gaining momentum on Gospel radio stations across the country.  CM3's assignment is to make songs like "It Is Well" as a tool of hope and love with the mission to reach as many as possible through ministry.  That is the CM3 movement.
Original article posted on uGospel.com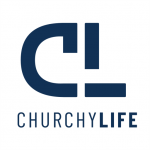 Churchy Life is a digital media platform, that celebrates being a Christian, living a Christian life, and everything that comes along with it. The fun, the music, the fellowship, the stories - Churchy Life is bringing it all to the forefront in exciting new ways.