Kyron Shorter is a preacher & singer from San Diego, CA, and newly appointed pastor of the Bethesda Temple church in Los Angeles, CA. He also serves as the International PYPU vice president of the Pentecostal Assemblies of the World. Kyron brings a bunch of funny stories from his experiences growing up in church – including a time when communion had to be completely canceled.
Connect with Kyron Shorter
Connect with Bethesda Temple
This episode is sponsored by
Churchy Life Gear – your new home for funny Christian t-shirts, graphic Christian tees, and more fun Christian apparel. Check out all-new and original Christian shirt designs from the creator of Church Funny and Churchy Life. Get 25% off your entire order with promo code 'CHURCHYFAM2025'. Just copy/past the code during checkout at churchygear.com
ChurchyDate.com – the best new dating site for single Christians who believe in connecting through Faith, Laughter & Love. Find a meaningful relationship, using their uniquely churchy profile and matching criteria. Get a free month of premium membership with promo code 'CHURCHYLIFE'.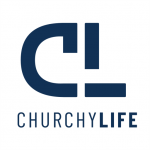 Churchy Life is a digital media platform, that celebrates being a Christian, living a Christian life, and everything that comes along with it. The fun, the music, the fellowship, the stories - Churchy Life is bringing it all to the forefront in exciting new ways.