Dana Cummings is a singer, songwriter, actress, comedian, dancer, and martial artist from Los Angeles. Born and raised at West Angeles Church of God in Christ, she shares some hilarious stories about times when it seems like the church itself has attacked the saints, and cause them to literally stumble.
Connect with Dana Cummings
This episode is sponsored by
Churchy Life Media – Help us create the future of Gospel and Christian Entertainment!
Churchy Life Gear – your new home for funny Christian t-shirts, graphic Christian tees, and more fun Christian apparel. Check out all-new and original Christian shirt designs from the creator of Church Funny and Churchy Life. Get 25% off your entire order with promo code 'CHURCHYFAM2025'. Just copy/paste the code during checkout at churchygear.com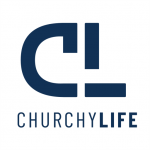 Churchy Life is a digital media platform, that celebrates being a Christian, living a Christian life, and everything that comes along with it. The fun, the music, the fellowship, the stories - Churchy Life is bringing it all to the forefront in exciting new ways.