The Stellar Nominated Inspirational Artist and host of the "Willie Moore, Jr Show" has been recognized as a fan-favorite amongst today's generation reaching 1.7 million people weekly hosting, top entertainers, and celebrities.
Adopted at three months old, Moore is a husband and father of four phenomenal children. Moore has had a passion to help others and is an adoption advocate with a heart for finding families for children in need of forever homes. His pursuit to make a difference led him to Washington DC as an advocate and eventually to Bethany Christian Services.
In 2018 Moore became the Global Ambassador for Bethany Christian Services, a Children's advocacy group formed over 75 years ago, Today, Bethany works in more than 30 states and more than a dozen countries worldwide, serving more than 50,000 people every year.
Bethany partnered with Willie Moore Jr. to celebrate the beauty of adoption and raise awareness amongst African American families and the church. To date, through this partnership, Willie has helped Bethany to identify roughly 400 African American families interested in adoption.
Moore's notable and relentless efforts that he contributes throughout the community and the world over continue to transform lives and will impact generations to come.
The Gospel Music Association congratulates Willie Moore, Jr for using his story to pay it forward and for his superlative work with Bethany Christian Services.
Original article posted on uGospel.com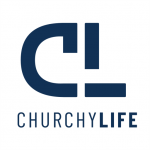 Churchy Life is a digital media platform, that celebrates being a Christian, living a Christian life, and everything that comes along with it. The fun, the music, the fellowship, the stories - Churchy Life is bringing it all to the forefront in exciting new ways.