This week, our guest is Ramona Jones – a published author of several fiction novels that include a message designed to inspire, uplift and empower women. We talk about Ramona's non-churchy upbringing, how she got saved, and her transition into churchy culture. She of course shares a hilarious story, and it's about her first time in a pentecostal church service.
Connect with Ramona Jones
This episode is sponsored by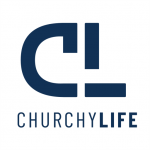 Churchy Life is a digital media platform, that celebrates being a Christian, living a Christian life, and everything that comes along with it. The fun, the music, the fellowship, the stories - Churchy Life is bringing it all to the forefront in exciting new ways.