You know Anthony Davis as one third of the hilarious comedy group, The Playmakers. Along with KevOnStage and Jason Fredericks, their popular videos about the funny stuff that happens in church and churchy culture have gone viral several times over. We talk to Ant about his churchy upbringing, being a PK (preacher's kid), and growing up in Seattle, Washington. Of course, he shares some hilarious church stories, about the type of food the saints might try to offer you!
Connect with Anthony Davis
This episode is sponsored by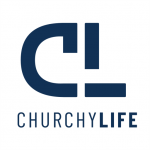 Churchy Life is a digital media platform, that celebrates being a Christian, living a Christian life, and everything that comes along with it. The fun, the music, the fellowship, the stories - Churchy Life is bringing it all to the forefront in exciting new ways.