Home / Artists / Branden Anderson Releases Official Music Video for Hit Debut Solo Single "God Did It Again (Tell Somebody)" while continuing to climb the Billboard Gospel Airplay Charts!
This past weekend Branden released the official music video for his hit debut solo single "God Did It Again (Tell Somebody)" and people are loving it. Here's what social media is saying:
"I enjoyed the innovativeness of this authentic video. Great creative work! Congratulations."
"I have been a loyal fan of G.I. Forever. I have most of your CD's. I fell in love with this song as soon as I heard it. I am Blessed to know you are still following God and doing his work, Thanks so much!!!"
"Branden Anderson does everything with excellence! I love this song!! Tell Somebody!"
"Please check this out, my new favorite gospel song. Congratulations Branden Anderson. Again, this song truly blesses me over and over again."
Meanwhile, the single came in this week as the #1 Most Increased Played Song on the Billboard Gospel Airplay Charts and landed at #26. Branden says "I'm excited to know that people are loving my debut single. As a new artist, you can only hope that people will resonate with your sound, message, and overall artistry. I'm enjoying seeing all the social media posts, videos, reels and testimonies of how God has done it again and again in people's lives. To God be the glory!" Branden recently performed at the 2022 Stellar Awards Pre-show, as well as enjoy the festivities as a 2022 Stellar Award Nominee with G.I. Click the links below to view the video, stream the single, and learn more about Branden.
God Did It Again (Tell Somebody) Official Music Video
Download & Stream God Did It Again (Tell Somebody) Today!
Visit Branden Anderson's Official Website
Original article posted on uGospel.com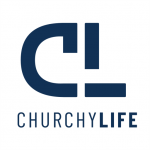 Churchy Life is a digital media platform, that celebrates being a Christian, living a Christian life, and everything that comes along with it. The fun, the music, the fellowship, the stories - Churchy Life is bringing it all to the forefront in exciting new ways.