Our guest this week is Elder Darryl Jones – an awesome preacher and teacher that serves at Emmanuel COGIC in Los Angeles, CA, and professionally works in real estate. He talks about his upbringing in the church as a several-generations-deep minister in the grand old Church of God in Christ. Of course, he shares some hilarious stories about all of the things that could go wrong during a normal church service.
Connect with Darryl Jones
Things mentioned in this episode
This episode is sponsored by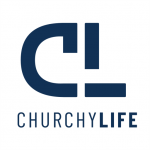 Churchy Life is a digital media platform, that celebrates being a Christian, living a Christian life, and everything that comes along with it. The fun, the music, the fellowship, the stories - Churchy Life is bringing it all to the forefront in exciting new ways.