Known for their poignant performance style, rich harmonies, and evangelistic zeal, Commissioned would be named one the most successful and influential gospel groups of all time. Blending Gospel, Soul, R&B, and funk with a positive spiritual message.
The four-time Grammy and six-time Stellar award-nominated Commissioned, recorded twelve chart-topping albums over a period of 17 years. Their unwavering efforts led to the creation of unforgettable classics like "King of Glory", "Running Back To You", "Ordinary Just Won't Do", "Will You Be Ready", and the beat-thumping "Love Is the Way".
Though the group's countless gospel accomplishments speak for themselves, Commissioned paved the way, and inspired many well-known groups and artists including Boyz II Men, Jodeci, Jamie Foxx, Brian McKnight, Justin Beiber, and countless others.
The Gospel Music Association applauds Commissioned and is honored to induct them into the GMA Hall of Fame.
The GMA Honors & Hall of Fame Ceremony to take place Wednesday, May 12, 2021, in Nashville, TN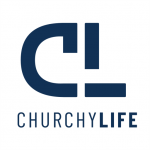 Churchy Life is a digital media platform, that celebrates being a Christian, living a Christian life, and everything that comes along with it. The fun, the music, the fellowship, the stories - Churchy Life is bringing it all to the forefront in exciting new ways.