This week, our guest is Jason Fredericks – an awesome comedian, writer, actor and performer who you may know as one-third of the comedy team, The Playmakers. We talk about his churchy upbringing, how he and the Playmakers got started and rose to internet fame, and his current ventures with his brother, Kevin Fredericks (KevOnStage) & several other comedians he now manages. He also shares a crazy story of a fight that broke out at his church growing up. No one is safe… not even the pastor!
Connect with Jason Fredericks
The Playmakers Entertainment
This episode is sponsored by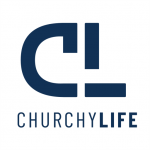 Churchy Life is a digital media platform, that celebrates being a Christian, living a Christian life, and everything that comes along with it. The fun, the music, the fellowship, the stories - Churchy Life is bringing it all to the forefront in exciting new ways.