Home / Artists / David E. Johnson, Jr. Releases Go-Go Gospel Single and Videos – "Shake Em Off" Extended Version With 1K Phew
David E. Johnson, Jr. is a singer, songwriter, and actor born and raised in Memphis, TN.  David entered Gospel music as a new artist last year with the release of his Go-go Gospel single, "Shake Em Off" and official music video.
Video director Sage English vividly captures David's high-energy performance of the song.  The "Shake Em Off" official music video was filmed in Washington D.C., our nation's capital and undisputed home of Go-go music.
"I created this song from being influenced for many years by the Go-go music sounds of Washington, D.C.," David explains.  "I went to undergraduate and graduate school at Howard University, and Go-go was all around me.  I moved from D.C. to Atlanta, GA, where I met Makeba Riddick-Woods, and I started working with her in the studio.  As we were recording some songs, I mentioned that I wanted to do a Go-go song because of D.C.'s musical influences on me, and Shake Em Off was born."
David connected with Reach Records CHH artist 1K Phew after performing the single at Urban Soul Café's Pre-Dove Awards Showcase in 2021.  After sharing how much he loved the song, 1K Phew agreed to be featured on the new extended version of "Shake Em Off".  1K Phew's 16-bar feature is a welcome addition to this fun and energetic Go-go Gospel song.
David has also released the official lyric video for "Shake Em Off" Extended Version featuring 1K Phew.  Watch the lyric video .
"Shake Em Off" is written by David and Grammy Award-winning songwriter and singer Makeba Riddick-Woods (Rihanna, Beyoncé, Koryn Hawthorne, Tamar Braxton, Jennifer Lopez).  The single is available now on all digital music outlets.
Original article posted on uGospel.com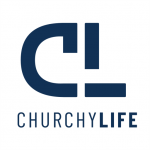 Churchy Life is a digital media platform, that celebrates being a Christian, living a Christian life, and everything that comes along with it. The fun, the music, the fellowship, the stories - Churchy Life is bringing it all to the forefront in exciting new ways.