Home / Artists / Gold-Selling Artist "Anthony Brown & group therAPy" Returns With "Speak Your Name"
The GRAMMY® award nominated and R.I.A.A. certified gold-selling gospel act, Anthony Brown & group therAPy, have dropped their first new melody in three years, "Speak Your Name" (Key of A / Tyscot / Fair Trade). This is the ensemble's first recording since their No. 1 hit "Help" was released in 2020. The new track hails from their untitled forthcoming sixth album. "`Speak Your Name' is more than a song. It's a declaration," Brown says. "Every time you hear it, you will have no choice but to sing along and believe that something is changing for your good."
Brown wrote the mid-tempo cut that opens with him simply singing the words in his raspy baritone, "When we speak your name, something happens in the room. Our hands go up, we can't wait to see what you're gonna do." It's a spiritually moving rumination that swiftly builds into a crescendo of divine call and response vocalizing between Brown and group therAPy.
The inspiring instant-anthem was produced by Brown alongside his longtime co-producer Justin Savage. The duo has collaborated for over a decade on chart-crushing hits such as "Trust in You," "I Got That," "Blessings on Blessings" and their signature track, "Worth," which spent 24 weeks at the No. 1 position on Billboard magazine's Gospel Airplay chart.
Original article posted on uGospel.com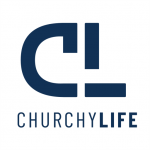 Churchy Life is a digital media platform, that celebrates being a Christian, living a Christian life, and everything that comes along with it. The fun, the music, the fellowship, the stories - Churchy Life is bringing it all to the forefront in exciting new ways.