Bill Goff is one of my good friends from San Diego, CA who is an excellent preacher and teacher, serving at the City of Hope International Church. We talk about his audio engineering skills, as well as his churchy upbringing as a preacher's kid. Bill shares some hilarious stories about how to be mindful of what you're saying while you're up in the pulpit.
Things mentioned in this episode
This episode is sponsored by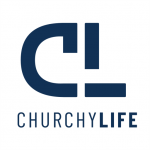 Churchy Life is a digital media platform, that celebrates being a Christian, living a Christian life, and everything that comes along with it. The fun, the music, the fellowship, the stories - Churchy Life is bringing it all to the forefront in exciting new ways.