As Atlanta prepares to welcome Gospel's biggest music award show, Bear Tag Entertainment (BTE) under its CEO, Lamont Sanders is gearing up for a community event like none other. On July 14th, Sanders, and his partners Marie, Milliicent Brathwaite, Michael Gordon are hosting the official Stellar Awards Sanctioned Celebrity Basketball Game at 7pm at the Riverside EpiCenter located 135 Riverside Parkway in Austell, GA. The doors will open at 6pm with DJ Lil Will. Pre-show with Agape Music Group and a smashing halftime show with Brea, Twyse & Canton Jones. Kicking off with Kim Burrell singing the National Anthem. National recording artist and former NBA player Ben Tankard, recording artists Tywyse, Canton Jones, Jor'dan Armstrong, Jermaine Dolly, Kelontae Gavin, Mali Music, Jason Clayborn and Cortez Vaughn are some of the confirmed players. Pastor Jamal Bryant of New Birth Missionary Baptist Church, and national recording artist Zacardi Cortez will coach the East while national recording artist and pastor, Bishop Marvin Sapp and former NFL player Dr. Irving Fryar Sr. are serving as coaches for the West.
JOB RECRUITMENT AND MENTAL HEALTH AWARENESS
BTE is partnering with Faith Broussard Cade, Speaker, Author, Humanitarian of Fleur De Lis Speaks to share about the state of Mental Health. Also, CTL Staffing Agency to provide on-site job recruitment for individuals seeking employment while offering mental health resources to attendees from various participating organizations including professionals from New Birth Missionary Baptist Church in the morning starting at 11am. It also is partnering with the nonprofit organization Supreme Gospel Entertainment & Ministries to distribute school supplies to area youth during the early afternoon.
ABOUT BEAR TAG ENTERTAINMENT (BTE)
Founded by international recording artist, entrepreneur, Lamont Sanders, Bear Tag Entertainment is a company that provides a global platform for entertainers (i.e., artists, models, singers, dancers, musicians, actors, actresses, etc.) in the industry to showcase their raw talent. BTE is committed to spreading the vision of God's love and endless hope worldwide with thought provoking and life changing entertainment through sports and music.
ABOUT THE STELLAR AWARDS
The Stellar Gospel Music Awards show is Executive Produced by Don Jackson, with Jennifer J. Jackson serving as Executive in Charge of Production and Producer. The Stellar Awards recognizes the year's best performances in the gospel music genre, honors gospel music icons, and acknowledges the accomplishments of individuals instrumental in advocating for the gospel music industry.
?Bear Tag Entertainment's Stellar Celebrity Basketball Game is sponsored in part by Indie Go Inspire, Gray Photo, Gr8trks, Gospel Music Buzz, Praise 102.5 (Radio One), Millions Billions Trillions, DJ Lil Will(St. Louis, MO), Reach Gospel, Merge Music Group, New Birth Missionary Baptist Church, VTV Television, Walmart+ and CTL Staffing Agency, Faith Broussard Cade/ Fluer De Lis Speaks, GC Public Relations.
Tickets are currently on sale on Eventbrite.com using keywords: Bear Tag Celebrity Game.
Original article posted on uGospel.com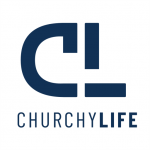 Churchy Life is a digital media platform, that celebrates being a Christian, living a Christian life, and everything that comes along with it. The fun, the music, the fellowship, the stories - Churchy Life is bringing it all to the forefront in exciting new ways.