Singer, songwriter and music minister Ron Summers encourages people to take God at his word with the release of his new single It Is So from his group Elements featuring the powerful witness of Tasha Page Lockhart,  available on digital outlets and streaming platforms now.
Summers established himself as a proponent of Nu School Praise leading his  NU REV Community Choir in Indianapolis, Indiana.  The group gained notoriety recording for Tyscot Records in 1997.    Summers relocation to Houston would lead to him accepting a ministry assignment at the St. John United Methodist Church under the pastoral leadership of  Rudy and Juanita Rasmus.  He would go on to do features on the well received Pastor Rudy Experience Volume 1 and 2.  Today, Summers calls Baltimore home, where he serves as minister of music at the Carter Temple Church of God in Christ and continues fulfilling his other musical explorations through his new group, Elements.
It Is So presents a challenge to believers to get in agreement with what God has already said in His word.  The song is a constant reminder to trust God as the one who is faithful to His promises and willing to help us in our times of need. Tasha Page Lockhart adds the secret sauce to the track and makes for an enjoyable worship encounter.
Original article posted on uGospel.com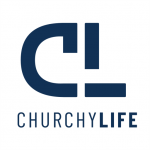 Churchy Life is a digital media platform, that celebrates being a Christian, living a Christian life, and everything that comes along with it. The fun, the music, the fellowship, the stories - Churchy Life is bringing it all to the forefront in exciting new ways.