Home / Artists / Singer Cheryl Boggs Releases Single and Official Music Video "GET UP"
Cheryl Boggs is a radio host, Gospel recording artist, preacher, and worship leader.  She has led praise and worship services in cross-cultural, nondenominational churches across the United States for over 15 years, including services for such noted pastors as Bishop TD Jakes, Brian Keith Williams, Rod Parsley, and Steve Hill.  Her catalog of independent albums and singles represents inspiration, love, and light that mirrors her warm and welcoming personality.
Cheryl has begun the new year with a mandate to encourage and empower people with empathetic and life-empowering lyrics.  Her latest single, "Get Up," incorporates a message of hope and is an anthem of victory.
"Get Up" is a relatable and inspiring musical journey offered to inspire people who may be tossed and turned by the winds of life.  The Bible promises in John 16:33 – I have said these things to you, that in me you may have peace.  In the world, you will have tribulation. But take heart: I have overcome the world.
Listen and Watch "GET UP"
"This song is for those of you who have been through so much," Cheryl exclaims. "Whatever you're going through, God will see you through it, so get back on your feet. Get up!"
"Get Up" is co-written by Cheryl, Terrance Howell, Jesse Wood, and Stuart McCloud of Revival Music Company.  The single is available now on all digital platforms and is gaining airplay around the country on Gospel radio stations.  Cheryl has also released the official music video for "Get Up" on her YouTube channel.  The video, directed and produced by Revival Music Company, depicts real-life scenarios of challenges many of us have or could experience.  Cheryl passionately relays the promise that through Christ, we have victory!  Whatever the challenge, Get Up!
Original article posted on uGospel.com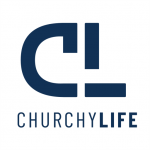 Churchy Life is a digital media platform, that celebrates being a Christian, living a Christian life, and everything that comes along with it. The fun, the music, the fellowship, the stories - Churchy Life is bringing it all to the forefront in exciting new ways.