Grammy® Award Winner, Stellar® Award Winner, and 2022 American Music® Award Winner for Favorite Gospel Artist, Tamela Mann, set an industry record this week. She is the first artist to score ten No. 1's at the gospel radio format. Her current single, "Finished," which she penned with Singer/Songwriter, Travis Greene, is the fourth song to ascend to No. 1 from her Tillymann Entertainment CD, Overcomer. "Finished" set an industry record this week when it scored a No. 1 on the Billboard Gospel Radio Airplay chart, notching her 10th No. 1 at the format. In addition, the track also landed at No. 1 on the Mediabase Gospel chart this week.
Tamela's historic Gospel radio chart honor is the culmination of her Billboard Gospel Radio Airplay chart success. In addition to "Finished," Overcomer's No. 1's include "He Did It For Me," "Help Me (feat. the Fellas)," and "Touch From You." Best Days' lead single and RIAA certified Gold track, "Take Me To The King," One Way's "God Provides," and "My World Needs You," were written by Gospel Icon Kirk Franklin. Other fan-favorite chart-toppers include "This Place" from Best Days, "I Can Only Imagine" from Best Days Deluxe, and "Change Me" from One Way.
"Thank you to everybody who listened, streamed, and made this possible," said Tamela.  "An extra special thank you from the bottom of my heart to Gospel radio for making me a part of your music family and always believing in me. With your love and support we did it – ten #1's!! To God be the glory!"
"I am so proud of Tamela and all her accomplishments. The continued recognition for her music is truly a gift from God and the fans," said Tamela's Husband and Manager David Mann. "I would like to personally thank all the songwriters, producers, musicians, and the rest of our team – IGA Talent Management, Tillymann Music Group, TKO, Tenth Child Inc., and the Wright Group – for helping us achieve this historic goal."
Original article posted on uGospel.com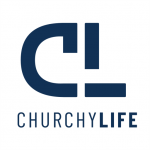 Churchy Life is a digital media platform, that celebrates being a Christian, living a Christian life, and everything that comes along with it. The fun, the music, the fellowship, the stories - Churchy Life is bringing it all to the forefront in exciting new ways.