Released independently on the MM Music Group label, TaMyya J is excited about this amazing milestone in her career. "I am so excited that "Heavenly" continues to climb the charts, says Tamyya J.  Heavenly is also one of Spotify's Top Gospel songs,  and it has spent 26 weeks on Billboard's Top 30 Gospel Indicator Chart before making it to the #1 spot this week.
Heavenly's gospel mid-tempo; feel-good song reminds us that God has given us Heavenly things right here on earth, and we should not take them for granted.  Produced by Fred "Uncle Freddie" Jerkins, a Multiple Grammy Award-winning Producer/Songwriter,  Heavenly is gearing up to be a classic for years to come.
Heavenly is a song included on her second project, Love For Your Name, and remains a radio favorite. Available on all digital platforms and her website www.tamyyaj.com.
I am grateful that my music is a blessing to so many people, says TaMyya J.
Original article posted on uGospel.com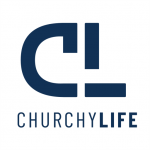 Churchy Life is a digital media platform, that celebrates being a Christian, living a Christian life, and everything that comes along with it. The fun, the music, the fellowship, the stories - Churchy Life is bringing it all to the forefront in exciting new ways.