Dawain Atkinson is the creator and host of The B.A.R. (Biblical and Reformed) podcast – where he presents a biblical worldview from the Reformed theological perspective, examines current events and interview great guests. We talk about his churchy upbringing, and he shares a funny story about how resourceful and strong-willed church mothers can really be.
Connect with Dawain Atkinson
This episode is sponsored by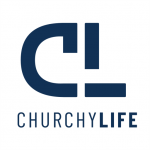 Churchy Life is a digital media platform, that celebrates being a Christian, living a Christian life, and everything that comes along with it. The fun, the music, the fellowship, the stories - Churchy Life is bringing it all to the forefront in exciting new ways.